This recipe binder features the makings of a spectacular pasta dinner! The fettucine has been rolled, cut and hung up to dry. Clams are ready for shucking. Garlic cloves are ready for pressing. Parsley is ready for chopping. They will all be cooked in olive oil and white wine for a delicious gourmet feast. Text on the front and the spine can be customized or deleted to suit your needs.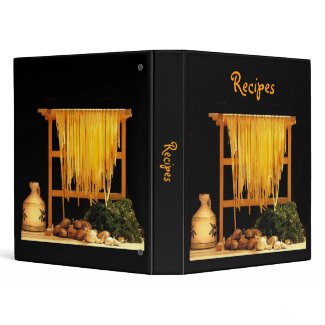 A Pasta Feast
by
Bebops
See more
Food Binders
What an adorable tote bag! It features a photo of two dark brown donkeys touching noses, with customizable text "Best Friends" which can be changed to your own message.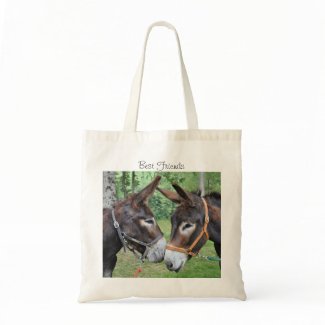 Donkey Best Friends
by
ruralfrance
Begin
selling my art online
at zazzle.
Here's a wonderful hippie pattern personalized binder with retro flowers, circles and swirls in turquoise, yellow, pink and charcoal gray on an olive green background. Gray border has text in yellow for adding your name or subject/title. 2" size. © Little Wing Photography & Design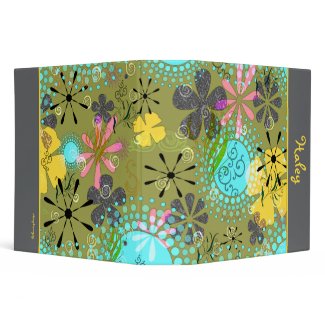 Retro Floral Personalized Avery Binder~ 2 inch
by
littlewingdesign
Get a
personalized vinyl binder
at zazzle.com