This lovely poster features a young woman sitting and dreaming on the dock at the edge of a large pond. Autumn is in the air. The water is surrounded with trees in gorgeous fall foliage colors of yellow, green, red, orange and gold. The blue sky has fluffy white clouds and all this is reflected in the water. The trunk of a large pine tree defines the left side. The brilliant sunshine is reflected in her red hair.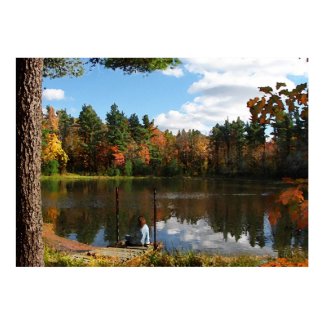 Dreaming on the Dock
by
Bebops
Be a
art affiliate
with Zazzle.
This is a really useful product! There are few things more scary than to find yourself in an emergency and not be able to communicate...it is even worse when you have an older parent who lives alone, or grandparent and they aren't very good remembering all the important information they should provide, if able to, to 911 and hospital workers. These keychains are meant to give a little peace of mind to us all. You can customize with allergies and any other information including contact numbers & medical information or you can choose to leave them blank, so that you can handwrite the information instead. Use these with your keys or hang from lunch boxes, phones, purses, etc... Spanish version also available! Or make your own language version...
Allergies Keychain
by
Nuestra Herencia Co
Design your own custom keychain
with zazzle
Calla Lilies is from the 'Language Of Flowers' series of original floral art by Carol Cavalaris. Calla Lilies, in purples and pink, you make my spirit sing when you bring the irridescent beauty of the butterflies, and the vibrant kiss of Spring.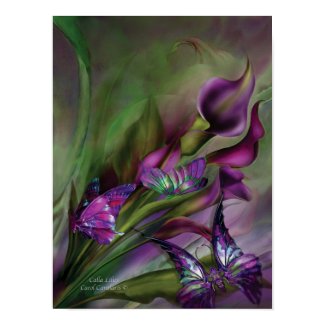 Calla Lilies Art Poster/Print
by
Romanceworks
sell my posters
online at Zazzle.
Here is a lovely pink colored camo binder.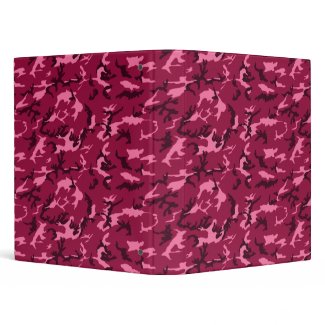 pink camo binder
by
Audison Designs
Make a binder
on zazzle