What a dramatic pattern! These electric roses are outlined in deep, rich colors of red, blue, magenta, yellow, green and purple. The black background adds to the magical, mysterious feeling. This is a mousepad to liven up your home or office.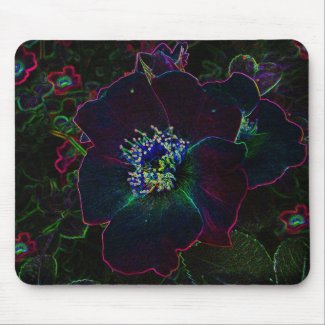 Electric Roses
by
Bebops
Design
personalized mousemats
on zazzle
RSVP Postage by Little Wing Photo & Design: Stripes from her Crystal Groovy series of designs bear a chunky retro RSVP.
A dark skull x ray with fog makes for very scary party invitations. This item does print dark. Great for halloween and horror lovers.