Sometimes nothing works out the way we think it will! This poster tells us to "plan ahead" in a black circle, with outer rings of yellow and red and a black background.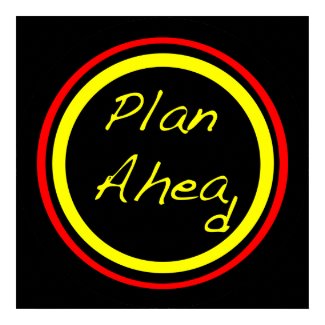 Plan Ahead
by
Bebops
I just love this guy! Have fun customizing this adorable Yorkie postcard with your own message.
This Doodle speaker features a black and white design in an abstract fractal image that creates abstract flowers.