This shirt features the amazing oud. It is a pear-shaped stringed musical instrument commonly used in North African and Middle Eastern music. The modern oud and the European lute are both quite similar. The oud can be identified by its lack of frets and smaller neck. It is decorated with complex, intricate designs in black, silver and white which contrast beautifully with the gorgeous golden wood. The text reads: I love my oud. It can be customized or removed.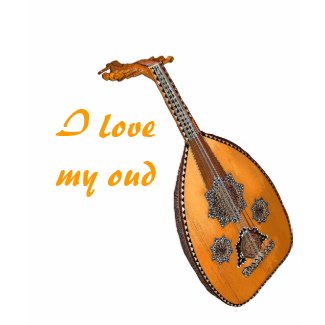 Oud
by
Bebop's Place
Here's a retro floral iPhone case with bright colors.
This tote bag features a colorful ladybug design.